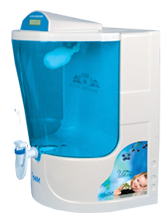 Misty Pure is a progressive company that manufactures and distributes products that improve the quality of life around the world. Our technologies offer comprehensive solutions to the problems created by water-borne impurities. Controlling the spread of disease with water treatment systems is our immediate objective and an integral part of our company's corporate strategy.

Our products are designed to fight water-borne diseases by purifying water using Ultraviolet Disinfection, Reverse Osmosis as well as other proven technologies. Our goal is to provide individuals and companies in need of clean water solutions with products to help improve their well-being. We are dedicated to improving human health around the world.
Misty Pure is among the front-runners in the water tech world. The company will continue to utilize emerging technology to develop new, innovative problem-solving water treatment products.